Funding the cooperative city – Rome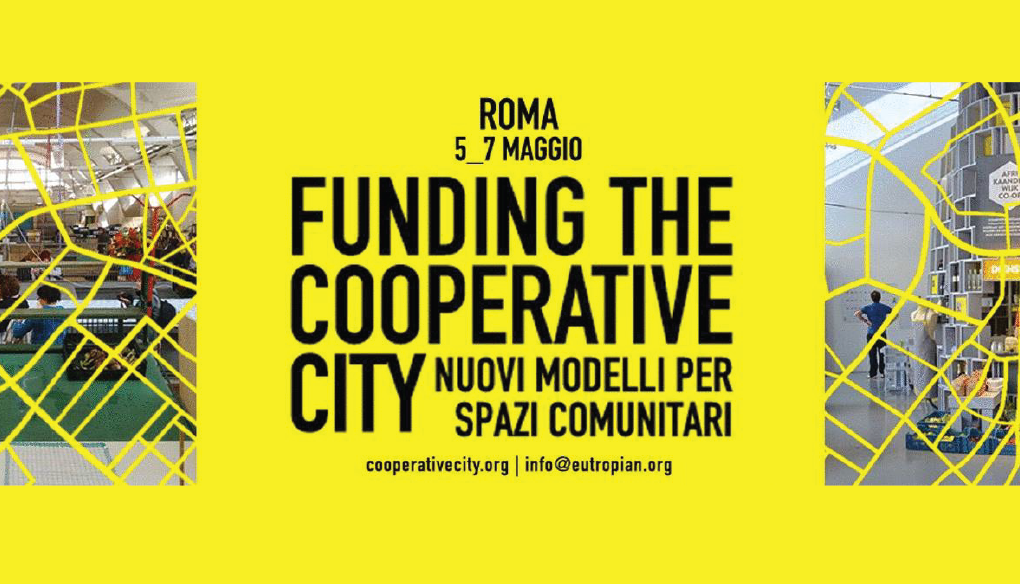 BAM! a Funding the cooperative city – Rome
---
Un workshop a Roma il 5-7 maggio per conoscere nuovi modelli economici per uno sviluppo urbano promossi dalla cittadinanza con iniziative italiane e straniere.
Il video del workshop Funding the Cooperative City a Roma dove abbiamo partecipato, selezionati con la Bam – Bottega Artistico Musicale tra alcune delle realtà di città cooperativa in Europa.
Grazie a Eutropian per la possibilità, per la splendida organizzazione e a tutti gli altri spazi/realtà europee da cui abbiamo imparato.
5.05.2016 at 17:00 – 19:30 @Casa della Città (via della Moletta, 85)
"Community financing in collaboration with the Administration" 
"Finanziamento di comunità in collaborazione con l'Amministrazione"
Stefania De Masi, Cascina Roccafranca, Turin
Annet van Otterloo, Afrikaanderwijk Cooperative, Rotterdam
Jeroen Laven, ZoHo – Stipo, Rotterdam
in dialogue with Massimo Allulli (Area Studi ANCI), Angelo Melpignano (WithYouWeDo Crowdfunding di TIM) and Christian Iaione (LabGov Luiss)
6.05.2016 at 18:00 – 21:00 @co-working Alveare (via Fontechiari, 35)
"Self-organised financing and management of local resources"
"Auto-finanziamento e gestione delle risorse locali"
Serena Baldari, Co-working Alveare – CoRete, Rome
Ulrich Moebius, Peissnitshaus, Halle/Saale
Andries Geerse, Welovethecity, Rotterdam
Enrique Carrasco, Co-working Casa Netural, Matera
in dialogue with Ida Meglio (Social Lending) and Stefano Simoncini (CoRete and reter.org)
7.05.2016 at 10:00 – 17:00 @Primavalle Market (via Igino Papa) "Interactions at the Market" 
10:00 – 13:00: "Workshop on territorial Impact" | "Workshop sull'impatto territoriale"
Annet van Otterloo, Afrikaanderweijk, Rotterdam
Larisa Tsvetkova, Spreefeld co-housing, Berlin
Liviano Mariella, BAM! – Bottega Artistico Musicale, Sapri
Stefania Pelloni, La Cuciria – Social Sewing, Ravenna
in dialogue with Massimo Marinacci (GIT Lazio Nord, Banca Etica), Julian Colabello (Councillor XIV District) and Banco e Sto.